names:丘燕妮、吴文瑄、中本真理、王珊娣、近藤美幸

Nationality:Japanese、Indonasia
First allow me to introduce ourselves. My name is Yoshiyuki Kondo, from Japan. I came to JiaoTong Universit to study Chinese two years ago. Next to me, in the same black sweater is my good friend 中本真理, also from Japan. 中本真理 came to china 6 months ago, but has studies Chinese in Japan for 7 years already. And the other three girls 丘燕妮,吴文瑄, and 王珊娣 are our classmates, from Indonasia.

We're all into arts and crafts, especially traditional ones. Actually, this is 中本真理 b-day, and I wanted to sneak out of class, just one day to make a present for her .. but we ended up coming here all of us =_=

The teacher tells us the history of Chinese knot and its Cultural meanings. There lots of types of knots. They all look quite complicated, and we ask to learn the easiest version, first of all. Its cute, small and fun and can be hung on a cellphone, a gift box, or anything else..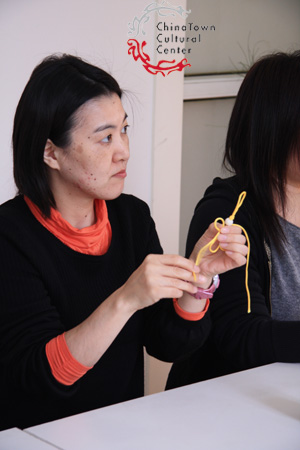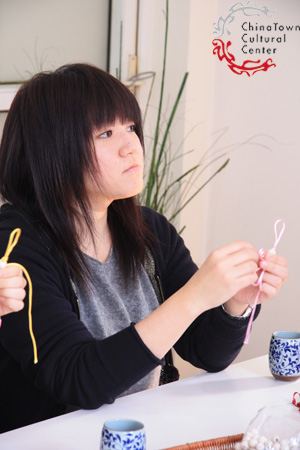 The teacher is soft-spoken and easy to understand and follow her instructions.
Step by step we make small figurines.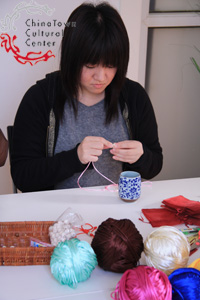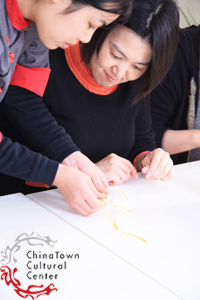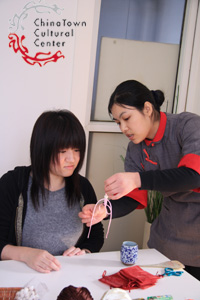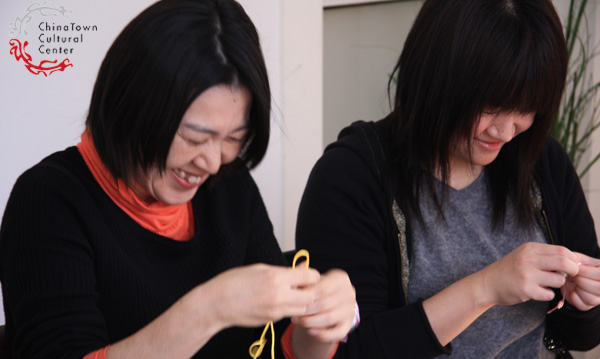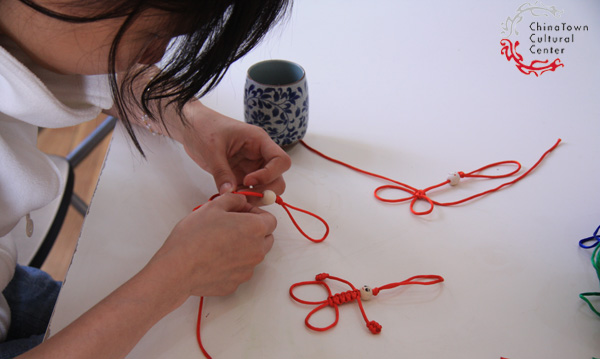 At the end of the class, we have our little crafts to take back to class. I bought 1 meter of thread of each color, to make some gifts for friends and also a couple of complex knots, made by the teacher.