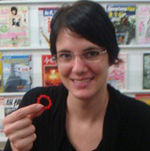 Names: Claudia Hahn, Christopher Clark, Cole Ranze, Susie
Nationality: Germany, United States, China
Hi, my name is Claudia Hahn, I'm from Germany, and will be celbrating my first Chinese New Year soon!
I'm an industrial designer, and always pay attention to the local streets and very interested in local crafts and arts. Paper Cutting should be amazing for me to learn.. just using scissors and creations such beautiful and complicated works.. I'll see what I can do.
My friends Chris, Cole and Suzie are joining me for this class (-: we share the same interests when it comes to design and crafts, so it should be a cool thing for us to do together.
OK, so at first the teacher gives us the paper and special scissors and tells us its popular to put paper cuttings on the windows, during New Year Festival, but of course we can also frame and hang it on the wall.
I tell the teacher my birth year, and it's the year of Monkey! HeHe (didn't know that)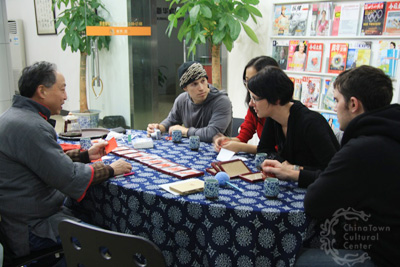 The teacher cuts in moments an image of a super-cute pig.. sooo fast!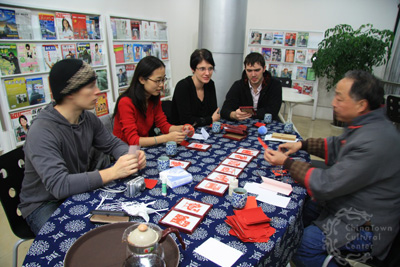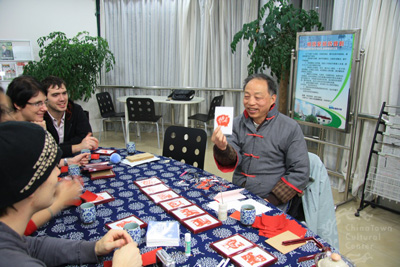 Now we practice some paper cuttings, following the printed patterns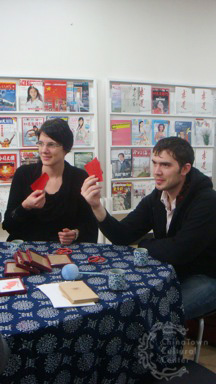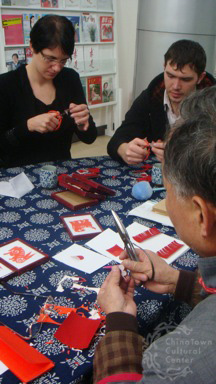 Yes, this is my butterfly.. very realistic (-: Chris made a star, snowflake and Cole is still working on something complicated..

Then I practice, making a pair of swallows and a flower.. and finally start cutting away my monkey!

So total of two monkeys, gluing to a piece of paper and framing. Niiice!

The teacher grants me a certificate (-: so now I'm certified to make papercuts!

And here's today's results

I'm planning to continue at home, to cut many many paper cuttings and make holiday cards for my friends and family back in Germany. I'm sure they'll be seriously impressed!