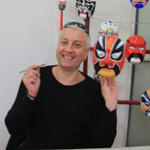 Name: Jean-Mark
Nationality: French
Hi! I'm Jean-Mark, I'm a choreographer and fashion costume designer. I've lived in Shanghai for a few years and love it! I'm inspired from my life in China, and from Chinese Culture elements.
I've seen quite a few Chinese Opera performances, and have been looking for a place to study about Peking Opera. The look of the costumes and masks is very unique and I look forward for the inspiration.
The classroom is already decorated with several beautifully painted masks, and also white ones to work with.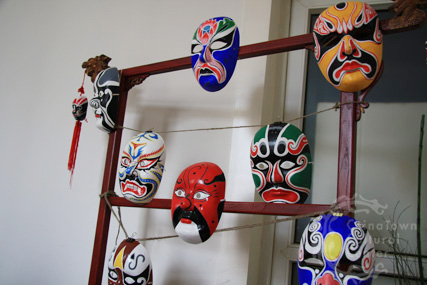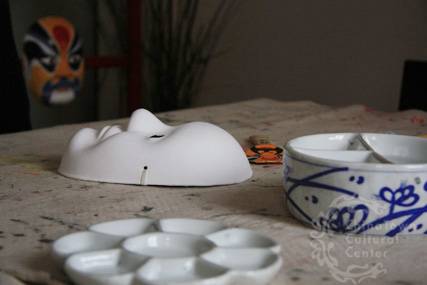 An important element of Chinese Culture, the Peking Opera has evolved through the years, with the decorations and different colors helping to signify the nature of the characters. Originally the mask has been painted directly on the face, but continued to evolve as a mask also, to allow the decoration patter and design to signify the different meanings. Each color has a different meaning, and they're quite different in China then in France, so its very important for me, when I try to give a certain feeling – what color to us.
The teacher is great, he explains the history, then the significance of the masks and then the important points of painting on one.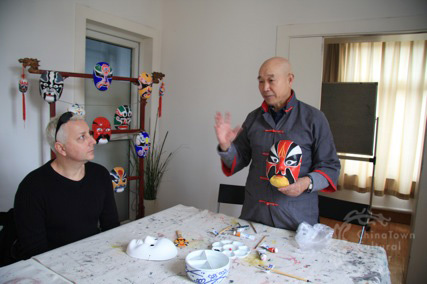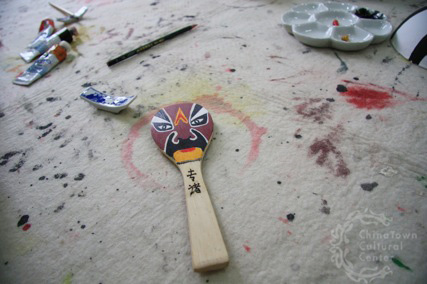 i first do the lines, and then the black painted fillings. The eyes were pretty hard.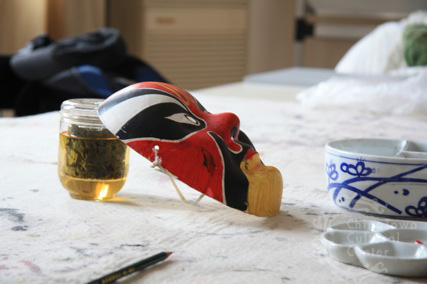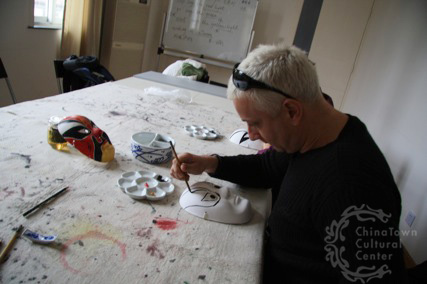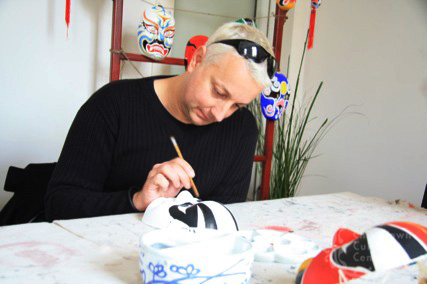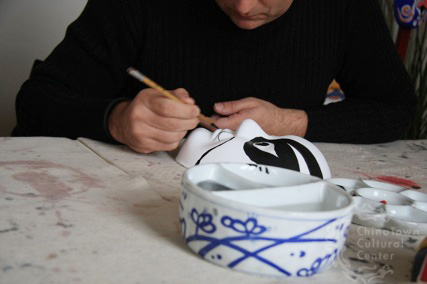 I stumble a bit at the weird heart-shape on the forehead, and get some help from the teacher.

His hand is very sure and true.. he paints practically in the air, but with such precision. That's true craftsmanship!

Finished! Can you tell the difference?