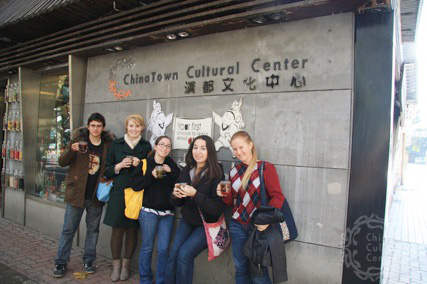 Names: Deborah Chesser, Megan Sadler, Zoe Bollinger, Jonas Hill, Kate Contad
Nationality: American
I am Deborah Chesser, my Chinese name is 常旦明 (one of my friends chose this name for me). These are my friends: Megan, Zoe, Jonas and Kate – they're also from the States, and although we haven't met before Shanghai we are now good friends. I'm leaving Shanghai in two weeks so we're all looking forward to learning and eating together at the Chinatown Culture Centre.
I am a devout vegetarian, so I'm super happy to try out this restaurant- organic veggies, no MSG, no frying, no meat, just real pure vegetarian cuisine, which also encourages people to respect nature. The vegetarian hot-pot concept sounds fun, plus we heard there's a Cultural Center here and we arranged for a full day learning and food experience.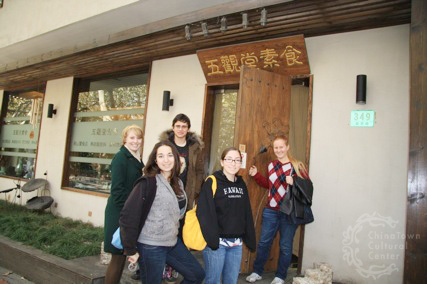 So the plan for today is to have lunch and 3 classes: Embroidery, Chinese Calligraphy and Go, and finally tea and hot-pot for dinner. We really look forward to start!
OK. So we walked inside the restaurant and were immediately served with tea cups to brew our own cup of tea. There's an antique chinese cabinet with lots of drawers, each for a different kind of tea.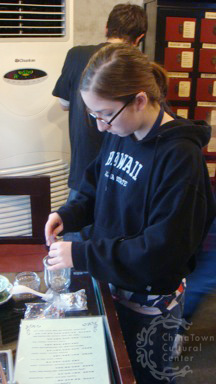 PART 1 – Lunch (organic veggie lunchboxes)
Lunch is ready! Each person gets a different lunch set and all of it looks delicious. Bon Appetite!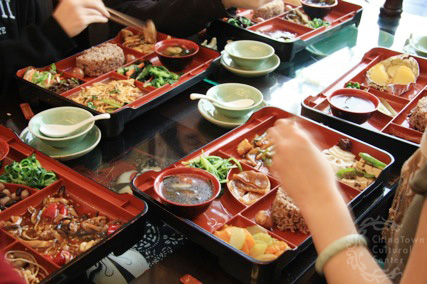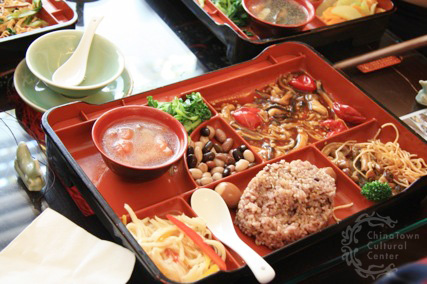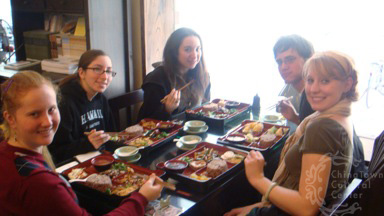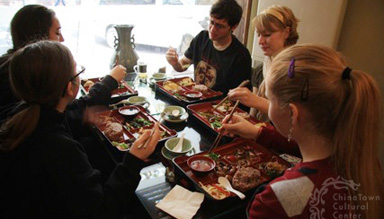 Here's the store's business card: made from bamboo with Chinese knot, it can accessorize a cell phone – perfect for Megan (the more, the better!)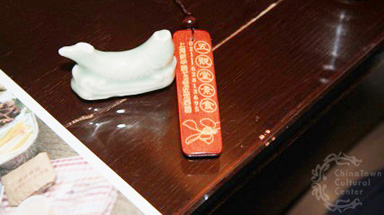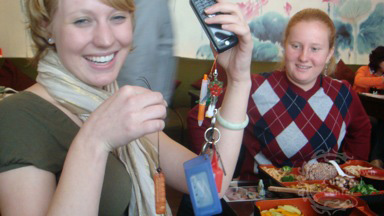 Wow, the menu is very cool! Its handwritten and illustrated by hand! The staff tells us that the menu is updated regularly, and each time different people volunteer to handwrite a part of the menu. I want to do the English version next time!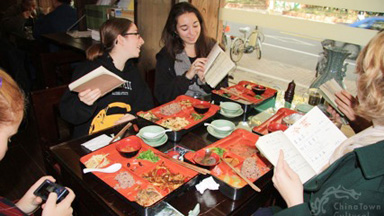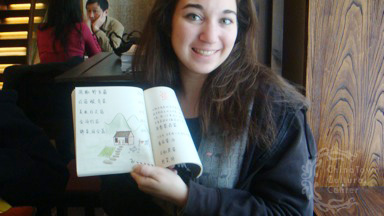 Wow! Really Yummy! We totally devoured the food!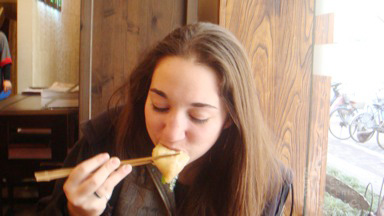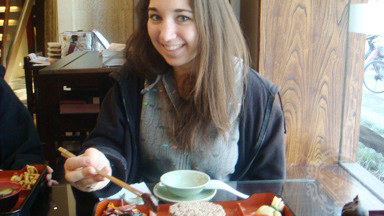 After practically cleaning our plates we order extra baked potato. D-e-l-i-c-i-o-u-s! Next time I visit. I'll have that again. twice.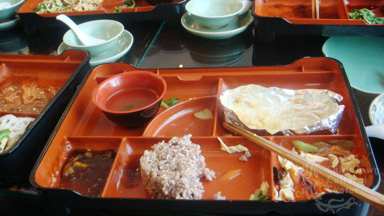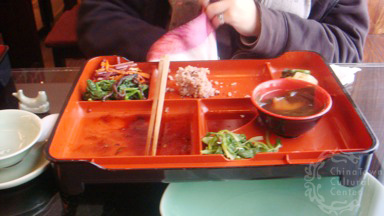 PART 2 Embroidery experience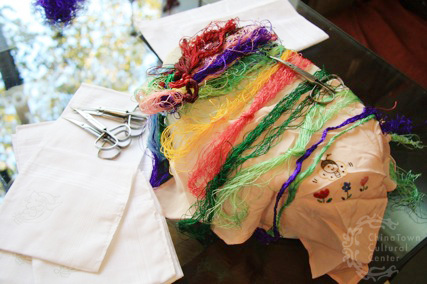 Read the rest of this entry »